HAVING PROBLEMS WITH THE CAR?
Port Alberni, BC - Auto Repairs
Also serving Tofino and Parksville
Monday - Friday: 8:30am - 5:30pm
4521 10th Ave, Port Alberni B.C. V9Y4X4
Port Alberni's Premier Transmissions Shop
We'll have you up and running in no time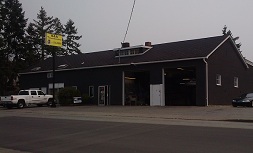 B&A Transmissions is Port Alberni's only "Automatic Transmission Rebuilder Association" (A.T.R.A) Member offering over 60 years combined experience not just on transmission repair, but also standard transmissions, clutches, differentials, drive shafts and transfer cables. With over 1900 members strong across Canada and the USA means no one can offer a provide better warranty coverage for you and your family. So if you think you may have a small leak or you hear strange noises, call the experts at B&A Transmissions for your free multi check.
Located in Port Alberni on Vancouver Island, we service and rebuild automatic and standard transmissions, transfer cases, differentials and more. Our 6000 square foot facility provides professional service for all makes and model vehicles including motor homes of all sizes. With three bays and a 40 foot pit, we are able to handle any type of transmission repairs needed. B&A Transmissions has professionally trained staff who attend annual training, so you can be assured B&A Transmissions provides quality you can count on. For a free multi check with road test and computer diagnostics call 250 724-9800 or stop by their location at 4521 10th Ave.
B&A Transmissions – the valley's #1 choice for driveline repairs, "why? – cuz we give a shift!"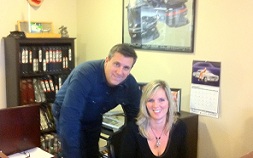 If your transmission hesitates to get into the right gear, makes a lot of sound or leaks transmission fluid, you need immediate mechanic attention. B&A Transmissions specialises in transmission repairs and servicing, with over 30 years of experience you can count on. We offer import, domestic, automatic and standard transmission repairs.
A lot rests on your family car being able to get from A to B. Don't wait until you miss a day of work, school, or a special event. Bring your car in to make sure it gets the attention it needs before it breaks down. Call B&A Transmissions now at (250) 724-9800 to talk to a mechanic about your car's needs.
Connie and Barrie
Thank you for fitting us in and making our trip back across "the hump" a relaxed experience. Our motorhome is happy with it's new seal and bushing. Cheers to you and a job well done.
Connie and Barrie
Campbell River
Susan Price
Thanks for getting me back on the road. "She purrs like a kitten". Job well done. Thank you!
Susan Price
Port Alberni
Ken Flach
Brian. Just a short note to compliment you on servicing and fixing my transmission. I liked and respected your knowledge and information. I'm 81 yrs old and all my life I always felt that transmission shops were always out to take you for whatever they could get. They were not happy taking your teeth, they also wanted your gums. Your shop was not like that. Thanks again for a job well done at a fair price.
Ken Flach
Port Alberni